AvMap
Since 1994, AvMap's continues to significantly influence the development of aviation GPS and the electronic chart sector.
---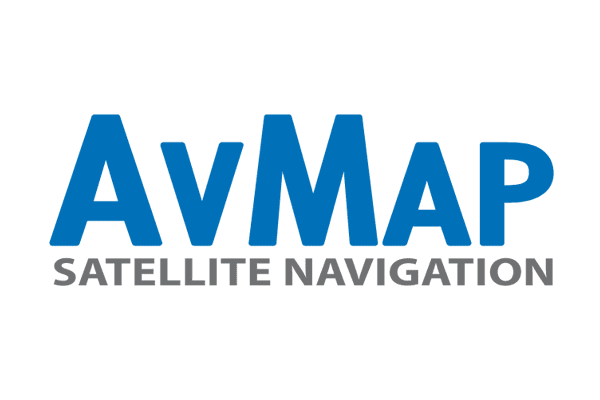 AvMap was established in Italy within the TWS Group, active in the assisted navigation sector since 1984. The TWS Group also included C-MAP, the world leader in electronic charting technology.
AvMap made its debut in the professional aeronautical market with the portable EKP, a successful flight navigation / electronic kneepad system sold worldwide. Soon after, AvMap transferred its electronic charts expertise from aviation to the terrestrial sector, becoming a pioneer in satellite navigation solutions for various industries.
AllAvionics.com carries the complete AvMap general aviation product line in stock and ready to ship!
Davtron's analog probe provides temperature readings to digital outside/cabin air temperature gauges. The 12 ft long white cable allows the probe to be remotely installed.

Davtron digital probe provides temperature readings to digital outside/cabin air temperature gauges. The 12 ft long white cable allows the probe to be remotely installed.

Lithium (LiMnO2) battery replacement for use with ACK E-04 Series 406 MHz ELT. Rated for 5 years.

This unit combines 9 instruments into 1. Users get an Altimeter, Airspeed Indicator, Artificial Horizon, Directional Gyro / HSI, Side Slip Indicator, Vertical Speed Indicator, Automatic Direction Finder with GPS, G-meter, and Magnetic Compass all in one instrument. The Ultra EFIS contains solid-state gyros, accelerometers, magnetic field sensors, air data sensors, and motion processors.

Fresh dated replacement Lithium (LiMnO2) battery for Artex's ELT 345. Rated for six years.

This MD93 digital clock and USB charger is a highly-accurate digital clock with dual 2.1 amp USB charging ports.

ACK's E-04 ELT is a direct replacement for the more than 62,000 ACK E-01 ELT's models on the market today. The E-04 fits directly into the current E-01 mounting trays and uses the same remote control panel indicator. The E-04 external antenna will utilize your current antenna mounting and wiring installations.

EngiBOX is a stand-alone Engine Monitoring System (EMS), developed especially for Rotax Engines. AvMap's EngiBOX displays the engine parameters with an update rate of five times per second and recording 160 hours of data in the internal memory. It is a rugged and reliable system designed for fixed panel installation and fits in a standard 3 1/8" diameter hole.

Mid-Continent CH93 Digital Clock & High Power USB Charger – Part Number 6420093-5 – is a multifunction clock that displays volts, temperature, time, countdown time, and stopwatch. The unit fits into a standard, rear-mounted 2-¼" avionics panel cutout, and power is drawn from the aircraft's main bus.

Mid-Continent MD200 CDI (MD200-706) is designed to work with popular VHF and GPS navigational equipment (Avidyne, Collins, Garmin, Honeywell, and more) to provide VOR, GPS, localizer, and glideslope information.

The xCruze 100 is an affordable and flexible digital autopilot system for the experimental aircraft cockpit. Designed to interface with popular experimental EFIS solutions, the xCruze 100 provides seamless integration with the xVue Touch as well as a variety of other manufacturers.

ACK's E-04.8 is a 406/121.5 MHz ELT whip antenna designed for the E-04 406 Emergency Locator Transmitter. It features a monopole, dual-frequency design and can operate up to 260 knots. 

RAMI's AV-529 is a certified antenna designed for broadband communications (118-137 MHz). It has a die-cast aluminum base and a uniquely designed radiator encapsulated in a fiberglass whip. The antenna is supplied with a weather-sealing gasket and mounting hardware.