Faro G3 ANR Carbon Fiber Headset | GA Dual Plug
$689.95 (-7%)
The Faro™ G3 ANR carbon fiber headset, crafted from carbon fiber, boasts an exceptionally lightweight and comfortable design. This headset is equipped with Bluetooth capabilities, an active noise reduction rated at 52 dB, and high-quality speakers that deliver pristine audio.
G3's noise-canceling electret microphone, which can rotate 360 degrees, ensures clear communication. Further enhancing its comfort level are the faux leather ear cushions and a plush head cushion, making the G3 headset a premium choice for extended wear.
This model features the standard GA dual plug (PJ-055/PJ-068).
Faro G3 ANR Carbon Fiber Headset
Extremely lightweight – weights only 9 oz.
100% carbon fiber construction
Bluetooth compatible for audio and communication
Active noise reduction rated at 52 dB
3.5 mm auxiliary audio input (cable included)
Requires two AA batteries
Engineered for Aviation. No Compromises.
The Faro G3 ANR is a lightweight yet durable headset constructed using advanced carbon fiber, ensuring it can withstand the rigors of flight without compromising on comfort.
Featuring cutting-edge Active Noise Reduction (ANR) technology, the G3 ANR headset significantly reduces ambient noise, allowing pilots to communicate with ease. The headset's wide frequency range offers crystal-clear audio, ensuring every transmission and reception is precise and intelligible.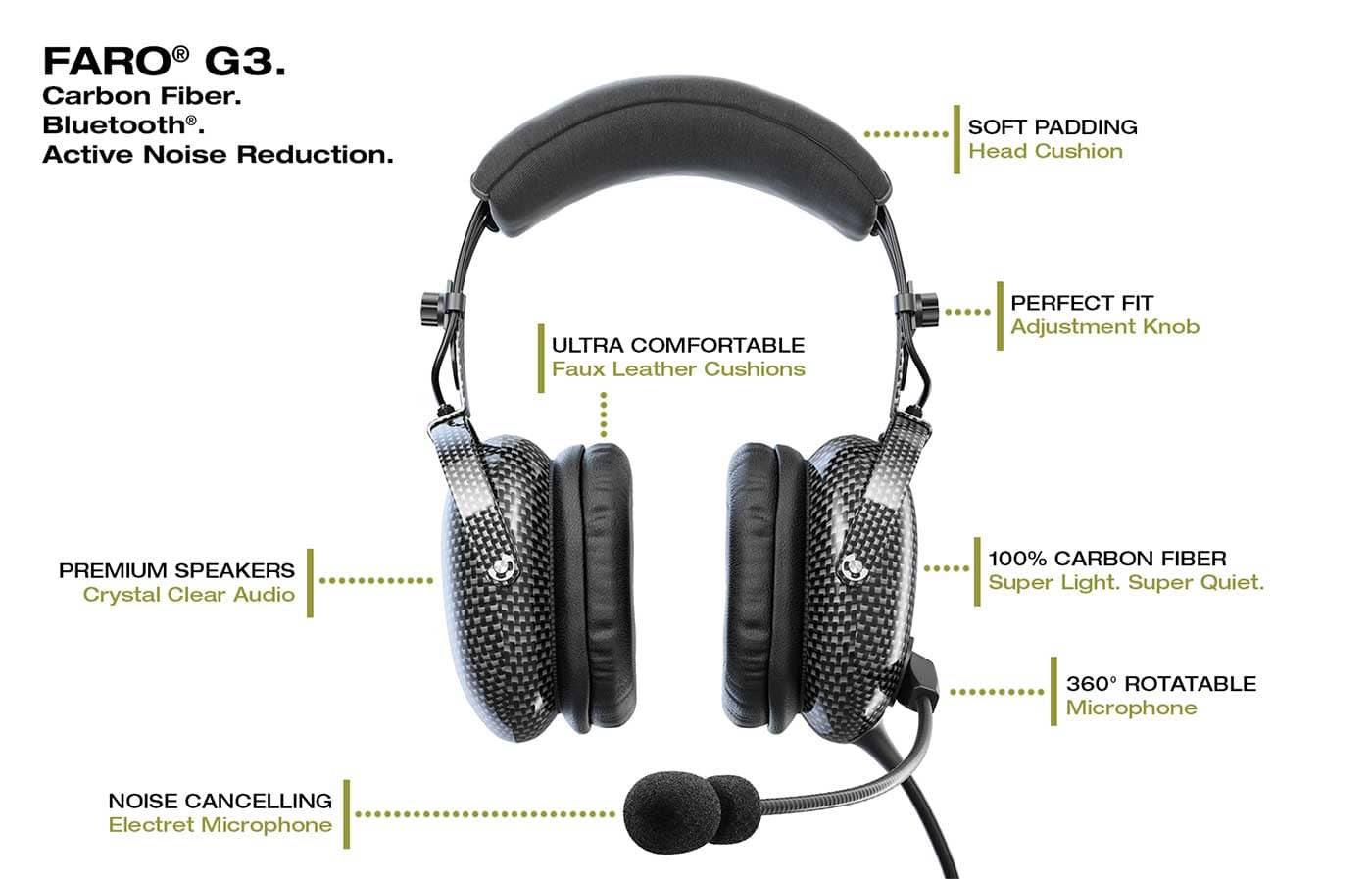 The Faro G3 is not just about performance; it's also about comfort. The plush ear cups made of faux leather are designed to fit comfortably around your ears, providing excellent noise isolation. The adjustable headband ensures a snug, comfortable fit for any head size, allowing for extended use without discomfort.
The headset is also equipped with a high-quality, noise-canceling microphone for crisp, clear communication. The flexible gooseneck design allows for easy positioning, ensuring your voice is always transmitted clearly.
One of the standout features of the Faro G3 is its ultra-lightweight design. Crafted from carbon fiber, the headset weighs in at just under 9 ounces, making it one of the lightest ANR headsets on the market. Despite its light weight, the headset is robust and durable, built to withstand the demands of daily flight operations.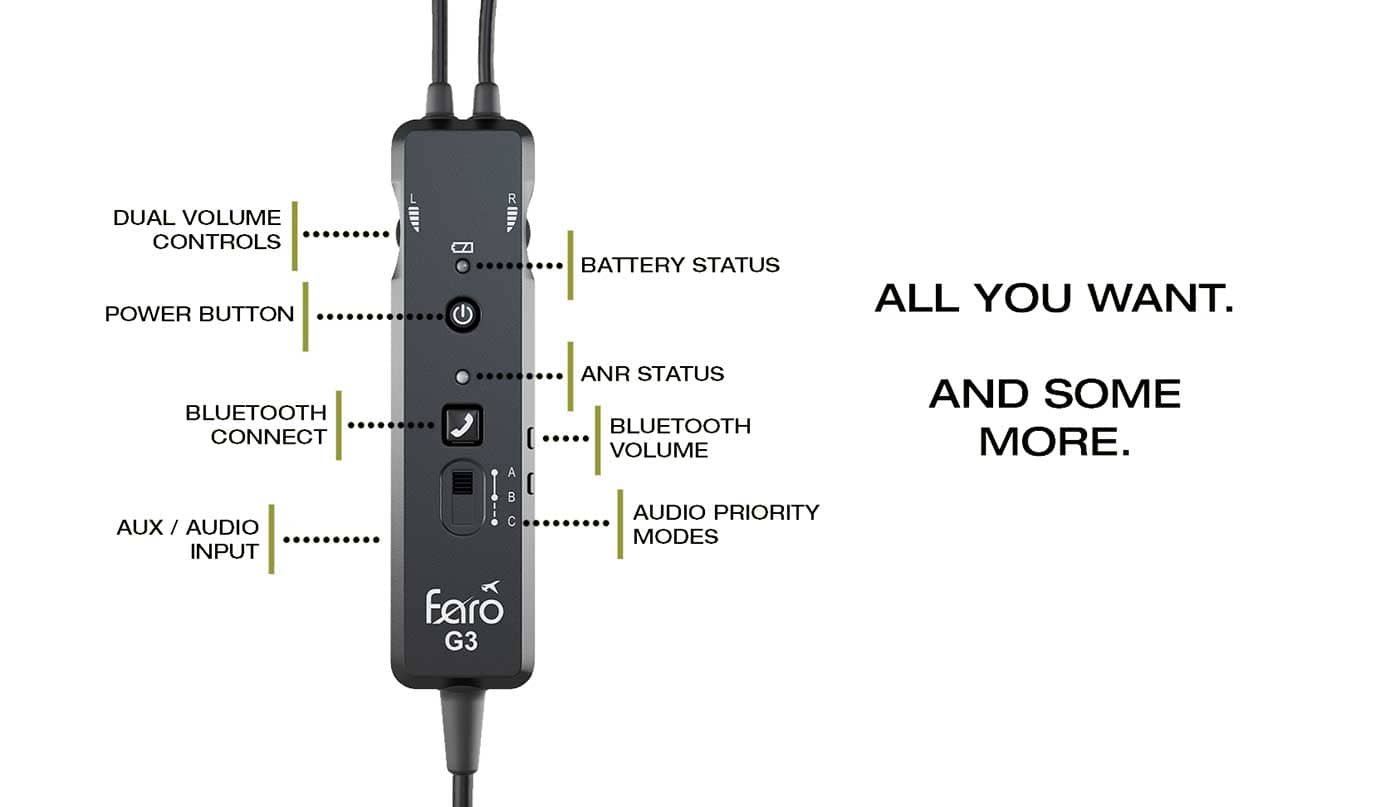 The Faro G3 ANR Carbon Fiber Headset also comes with Bluetooth connectivity for seamless integration with your smart devices. Whether you want to listen to music, take a call, or receive flight information, the G3 has got you covered.
G3 ANR headset is designed for the modern pilot. With its blend of advanced technology, exceptional comfort, and lightweight design, it sets a new standard for aviation headsets. Experience the difference today with the Faro G3.